Tuesday, 31st May 2016
31 May 2016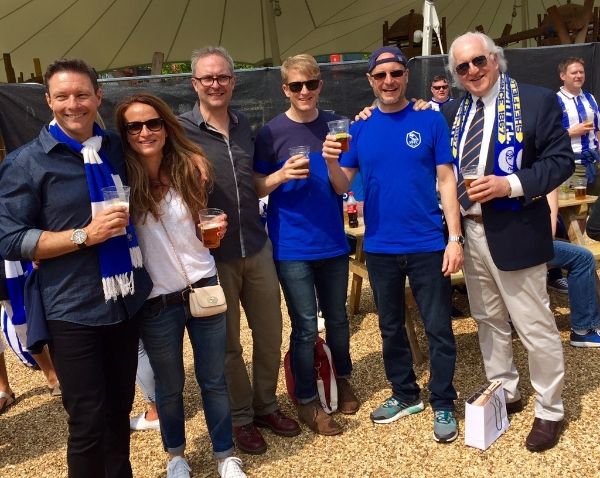 Friday, 18th March 2016
18 March 2016
The office will be opening 9.30am -4.30pm from 21st March until further notice. Please note: the office will be closed Tuesday 29th March.
Wednesday, 17th February 2016
17 February 2016
Hotpoint, Indesit and Creda tumbles dryers - FIRE RISK
A potential safety and quality concern has been identified with two types of tumble dryers manufactured between April 2004 and September 2015. In some rare cases, excess fluff can come into contact with the heating element and present a risk of fire.
Please note that this applies to tumble dryers ONLY and not to combination washer/dryers.
If you have a Hotpoint, Indesit and Creda tumbles dryer in your house you must report to PJ Properties via email ASAP. This email must include the model and serial number of the dryer; this can usually be found on the back of the dryer's door or the recess of the dryer door.
PJ Properties will then contact the company to organise a service call for the dryer.
In the meantime, you may continue to use your dryer provided that you do not leave it unattended during operation (i.e. do not leave the house or leave the dryer on whilst asleep). We also remind you to properly clean your lint filter after each use.
We would like to thank you in advance for your cooperation with this matter.
PJ's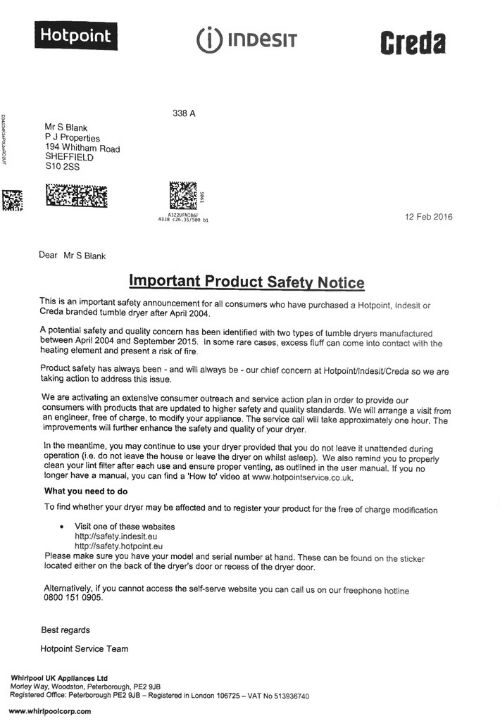 Tuesday, 19th January 2016
19 January 2016
Our office will be closed until 10am on 20th January.
We are carrying out essential maintenance works and apologise for any inconvenience caused.
Friday, 18th December 2015
18 December 2015
You'll soon be heading home for your Christmas break, please find a number of useful points for you to think about before you leave your student property –
HEATING IN YOUR HOME – IMPORTANT
When leaving for the Christmas holidays, please do not turn off any gas or water.
Please make sure that you set your heating to come on between 8am and 10am in the morning and between 7pm and 9pm in the evening. The thermostat must be set to 18 – 20 degrees. This will protect the property from burst pipes etc. during any severely cold conditions.
SAFETY IN YOUR HOME
Although Sheffield is one of the UK's safest 'big cities', areas dominated by student accommodation tend to have a higher rate of burglaries and it's better to be safe than sorry.
You should make sure all of the windows and doors are securely locked and that your burglar alarm is fully set as you leave your property for your Christmas break. Make sure that all your valuable items aren't on display especially in ground floor rooms and please close your lounge curtains.
PJ PROPERTIES OFFICE OPENING HOURS AND EMERGENCY CONTACTS
Our office will be closed from 1.30pm on Friday 18th December 2015. We will reopen in the New Year on Wednesday 6th January 2016.
If you are living in your property over the Christmas break and you have an emergency for example, a burst water pipe, please call our office and follow the instructions to contact our emergency telephone number. Please note – if a non-emergency call is made to this number, you will be charged.
Alternatively, please email us at info@pjproperties.co.uk and a member of staff will answer your query in the New Year.
Have a very merry Christmas!
PJ Properties x
Bottom of Form